Socketweld Fittings
Riddhi Metal Corporation is one of the main makers and exporter of Socketweld Fittings that are intended to associate the channels by welding on the site at its end on the planet. We are involved with making a broad assortment of socketweld fittings of Stainless Steel(ASTM A182),Carbon Steel( ASTM A169),Alloy Steel(ASTM A182).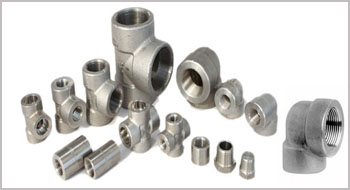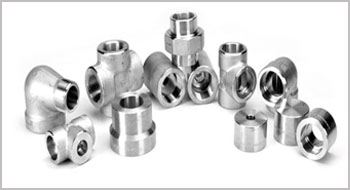 Our products are accessible at reasonable cost and are profoundly prevalent in country and worldwide market. Our specialty of foundation is created by master bunch with the utilization superior quality material and progress technology.Our items have exceptional elements like high elastic strength,corrosion resistane and longer toughness.
Specifications:
Size :1/4″ NB to 4″NB (Socketweld & Threaded)
Class : 3000#, 6000#, 9000#
Type : Elbow, Tee, Union, Cross, Couplings, Cap, Bushing, Plug, Swage Nipple, Welding Boss, Hexagon Nipple, Barrel Nipple, Welding Nipple, Parraler Nipple, Street Elbow, Hexagon Nut, Hose Nipple, Bend, Adapter, Insert, Weldolet, Elbowlet, Sockolet, Thredolet, Nipolet, Letrolet etc.
Our Exports:
Riddhi Metal Corporation exports Socketweld Fittings in Gulf Countries of Kuwait, Bahrain, Iraq, Oman, Qatar, Saudi Arabia and the United Arab Emirates (UAE) and also in Eupropean countries of Netherland,Italy, Norway, Slovenia, Spain, Sweden, Switzerland.Also in counties such as United States Of America, United Kingdom, Australia, South Africa, Mexico, Turkey, France, New Zealand, Angola, Congo, Kenya, Lebanon, etc