Duplex and Super Duplex Pipes and Tubes
Riddhi Metal Corporation is the most acclaimed manufacturer, exporter, distributor and supplier of Duplex and Super Duplex Pipes & Tubes We gives top quality duplex(UNS S31803, S32205 (2205),S32750 (2507), S32760 (Z-100) ,S32900 (329), S32304, F-51, F-53, F-54, F-55 & F-60 & HIGH NICKEL ALLOYS) and super duplex(ASTM A790 / ASME SA790, ASTM A789 / ASME SA A789) pipe tubesto all its significant clients worldwide. The duplex steel has lower alloy content than similar-performing super-austenitic grades, making their use cost-effective for many applications in addition to enhanced quality and enhanced resistance to the localized, mostly hole consumption, setting and stress corrosion cracking. Meanwhile, we as well offer these pipes and tubes in customized thicknesses and sizes as per the précised requirements given by our valuable customers in international quality of standards.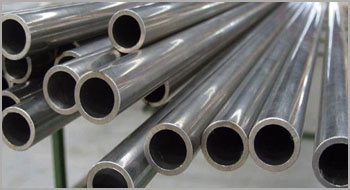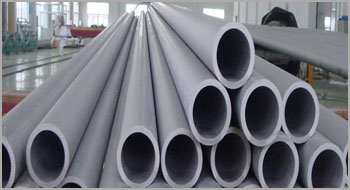 One of the sorts of Duplex stainless steels is the Super Duplex stainless steel, with bigger substance of molybdenum, nickel, and chromium and mechanical properties of higher yield and elasticity. Therefore super duplex review to have better cracking resistance,stress corrosion and better mechanical properties when contrasted with contrasted with other duplex stainless steels.
Super duplex stainless steel have much in common with austenitic and ferritic stainless steels, but they have better resistance than most austenitic grades, more toughness than most ferritic grades and higher strength than most grades of either type. Duplex stainless steels also have the advantage of lower nickel content, making it an attractive option compared to austenitic grades, especially when the cost of nickel is high.
RANGE
TUBING SIZE : 1/2″ OD TO 4″ OD (IN ALL THICKNESS)
NOMINAL BORE (NB) SIZES : 1/2″NB TO 48″ NB (IN ALL THICKNESS)
QUALITY
UNS S31803, S32205 (2205),S32750 (2507), S32760 (Z-100),S32900 (329), S32304, F-51, F-53, F-54, F-55 & F-60 & HIGH NICKEL ALLOYS
TYPE
WELDED (ERW) PIPES, FEBRICATED PIPES & SEAMLESS PIPES
END
PLAIN END, BEVELLED END & THREADED END
SHAPES
ROUND & SQUARE
Annealed
Anodising
Bending
Casting
Cutting
Centreless Grinding (Cg)
Draw & Expansion
Drilling
Electroplating
Fabricate (With Radiography)
Heat Treatment (Hardening & Tempering)
Machining (Cnc)
Minor Fabrication
Pickled(Cg)
Polish (Electro & Commercial)
Sand Blasting
Threading (As Per Guage)
Welding
Duplex and Super duplex pipes and tubes are widely used in various applications such as :

Oil refinery heat exchangers
Cargo tanks and pressure vessels
Seawater applications
Desalination plants
Refineries and petrochemical plants
Geothermal
Pharmaceutical
Solar power
Mining
Nuclear power
Biomass
Our Exports:
Riddhi Metal Corporation exports Duplex and Super Duplex pipes and tubes in Gulf Countries of Kuwait, Bahrain, Iraq, Oman, Qatar, Saudi Arabia and the United Arab Emirates (UAE) and also in Eupropean countries of Netherland,Italy, Norway, Slovenia, Spain, Sweden, Switzerland.Also in counties such as United States Of America, United Kingdom, Australia, South Africa, Mexico, Turkey, France, New Zealand, Angola, Congo, Kenya, Lebanon, etc