Stainless Steel Sheets and Plates
Riddhi Metal Corporation metals offer 300 Series stainless steels sheets and plates(309,310,321,317L) which are austenitic, and are hardenable just by cold working techniques in the form of 2B/2D Finish , Polished Sheet, Perforated Sheet, Flat & Expanded Plate Mill Plate, Diamond Plate . These evaluations of stainless have chromium (approx. 18 to 30%) and nickel (approx. 6 to 20%) as their major alloying increases. 300 Series Stainless steel alloys resist corrosion, keep up their quality at high temperatures and are anything but difficult to keep up.
It has various advantages such as:
Heat exchangers
Shipbuilding
Pulp and paper
Marine construction
Pipe systems in chemical tankers
Blast walls on the offshore platforms
better corrosion resistant properties
developed for applications requiring extensive machining operations
non-magnetic properties
scratch resistant
many Finishing options: polishing, beveling, etc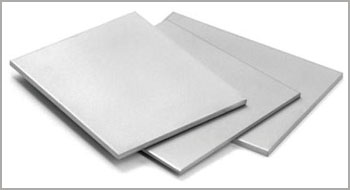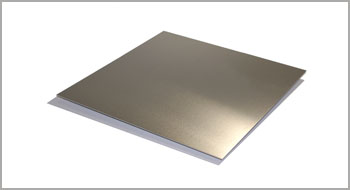 We also have 400 series group of stainless steels sheets and plates (410,420)which has 11 percent chromium and 1-percent manganese increment, over the 300 arrangement aggregatein forms of Plate Mill Plate, Coil Plate,2B/2D Finish, Polished Sheet, Perforated Sheet, Flat & Expanded. The 400 arrangement is helpless to rust and corrosion under a few conditions. Heat treating will solidify the 400 series. The 400 arrangement of stainless steels have higher carbon content, giving it a martensitic crystalline structure. This gives high quality and high wear resistance. Martensitic stainless steels aren't as erosion safe as the austenitic sorts.Ferritic or nonhardenable stainless steels, Martensitic or hardenable stainless steelsare classified in the 400 series.
309 Stainless Steel Sheets and Plates (309S,309H,309L)
Elements
309 S
309 H
309 L
Chromium
22.0 min.-24.0 max.
22.0 min.-24.0 max.
2.0 min.-15.0 max.
Nickel
12.0 min.-15.0 max
12.0 min.-15.0 max
12.0 min.-15.0 max
Carbon
0.25
0.08
0.40 min. - 0.10 max.
Manganese
2.00
2.00
2.00
Phosphorus
0.045
0.045
0.045
Sulphur
0.030
0.030
0.030
Silicon
0.75
0.75
0.75
Iron
balance
balance
balance
Density
0.285 lbs/in3
37.89 g/cm3
Specific Heat
0.12 BTU/lb-°F (32 – 212°F)
502 J/kg-°K (0 – 100°C)
Modulus of Elasticity
28.5 x 106 psi
193 GPa
Thermal Conductivity 212°F (100°C)
9.0 BTU/hr/ft2/ft/°F
15.6 W/m-°K
Melting Range
2500 – 2590°F
1480 – 1530°C
Electrical Resistivity
30.7 Microhm-in at 68°C
78 Microhm-cm at 20°C
Yield Strength (0.2% Offset)
Ultimate Tensile Strength
Elongation in 2 in.
Hardness
psi (min.)
(MPa)
psi (min.)
(MPa)
% (min.)
%(max.)
45,000
310
85,000
586
50
202 (HBN)
310 Stainless Steel Sheets and Plates (310S,310H,310L)
Elements
310 S
310 H
310 L
Chromium
24.0 min.-26.0 max.
24.0 min.-26.0 max.
24.0 min.-26.0 max.
Nickel
19.0 min.-22.0
19.0 min.-22.0
19.0 min.-22.0
Carbon
0.25
0.08
0.40 min. - 0.10 max.
Manganese
2.00
2.00
2.00
Phosphorus
0.045
0.045
0.045
Sulphur
0.030
0.030
0.030
Silicon
0.75
0.75
0.75
Iron
balance
balance
balance
Density
0.285 lbs/in
7.89 g/cm3
Specific Heat
0.12 BTU/lb-°F (32 – 212°F)
502 J/kg-°K (0 – 100°C)
Modulus of Elasticity
28.5 x 106 psi
196 GPa
Thermal Conductivity 212°F (100°C)
8.0 BTU/hr/ft2/ft/°F
10.8 W/m-°K
Melting Range
2470 – 2555°F
1354 – 1402°C
Electrical Resistivity
30.7 Microhm-in at 68°C
78.0 Microhm-cm at 20°C
Yield Strength (0.2% Offset)
Ultimate Tensile Strength
Elongation in 2 in.
Hardness
psi (min.)
(MPa)
psi (min.)
(MPa)
% (min.)
%(max.)
35,000
245
80,000
550
45
217 Brinell
321 Stainless Steel Sheets and Plates (321H,321L)
| | | |
| --- | --- | --- |
| Elements | 321 | 321 H |
| Chromium | 17.00 min -19.00 max. | 17.00 min -19.00 max. |
| Nickel | 9.00 min.-12.00 max. | 9.00 min.-12.00 max. |
| Carbon | 0.04 min.-0.14 max. | 0.04 min.-0.14 max. |
| Manganese | 2.00 | 2.00 |
| Phosphorus | 0.045 | 0.045 |
| Sulphur | 0.030 | 0.030 |
| Silicon | 0.75 | 0.75 |
| Titanium | 5 x (C + N) min.-0.70 max. | 4 x (C + N) min.-0.70 max. |
| Iron | balance | balance |
Density
0.285 lbs/in3
7.89 g/cm3
Specific Heat
0.12 BTU/lb-°F (32 – 212°F)
444 J/kg-°K (0 – 100°C)
Modulus of Elasticity
28 x 106 psi
193 GPa
Thermal Conductivity 212°F (100°C)
9.3 BTU/hr/ft2/ft/°F
16.0 W/m-°K
Melting Range
2550 – 2635°F
1398 – 1446°C
Electrical Resistivity
72 Microhm-cm at 20°F
Yield Strength (0.2% Offset)
Ultimate Tensile Strength
Elongation in 2 in.
Hardness
psi (min.)
(MPa)
psi (min.)
(MPa)
% (min.)
%(max.)
30,000
05
75,000
515
40
217 Brinel
.) 45,000 310 85,000 586 50 202 (HBN)
317 L Stainless Steel Sheets and Plates
| | |
| --- | --- |
| Elements | 317 L |
| Chromium | 18.0 min.-20.0 max. |
| Nickel | 11.0 min.-15.0 max |
| Carbon | 0.030 |
| Manganese | 2.00 |
| Phosphorus | 0.045 |
| Sulphur | 0.030 |
| Silicon | 0.75 |
| Nitrogen | 0.10 |
| Molybdenum | 3.0min-4.0max |
| Iron | balance |
Density
0.285 lbs/in3
7.89 g/cm3
Specific Heat
0.12 BTU/lb-°F (32 – 212°F)
502 J/kg-°K (0 – 100°C)
Modulus of Elasticity
29 x 106 psi
200 GPa
Thermal Conductivity 212°F (100°C)
8.7 BTU/hr/ft2/ft/°F
1.26 W/m-°K
Melting Range
2540 – 2630°F
1390 – 1440°C
Electrical Resistivity
33.5 Microhm-in at 68°C
85.1 Microhm-cm at 20°C
Yield Strength (0.2% Offset)
Ultimate Tensile Strength
Elongation in 2 in.
Hardness
psi (min.)
(MPa)
psi (min.)
(MPa)
% (min.)
%(max.)
30,000
205
75,000
515
40
95 Rockwell B
410 Stainless Steel Sheets and Plates
| | |
| --- | --- |
| Elements | 410 |
| Chromium | 11.5 min -135 max |
| Nickel | 0.75 |
| Carbon | 0.08 min-0.15 max |
| Manganese | 1.0 |
| Phosphorus | 0.04 |
| Sulphur | 0.03 |
| Silicon | 1.0 |
| Iron | balance |
Density
0.28 lbs/in3
7.74 g/cm3
Specific Heat
0.11 BTU/lb-°F (32 – 212°F)
0.46 J/kg-°K (0 – 100°C)
Modulus of Elasticity
29.0 x 106 psi
200 GPa
Thermal Conductivity 212°F (100°C)
14.4 BTU/hr/ft2/ft/°F
24.9 W/m-°K
Melting Range
2700 – 2790°F
1480 – 1530°C
Electrical Resistivity
22.50 Microhm-cm at 68°C
57 Microhm-cm at 20°C
Yield Strength (0.2% Offset)
Ultimate Tensile Strength
Elongation in 2 in.
Hardness
psi (min.)
(MPa)
psi (min.)
(MPa)
% (min.)
%(max.)
30,000
205
65,000
450
20
96 Rb
420 Stainless Steel Sheets and Plates
| | |
| --- | --- |
| Elements | 420 |
| Chromium | 11.5 min.-14.5 max. |
| Nickel | 0.60 |
| Carbon | 0.08 |
| Manganese | 1.0 |
| Phosphorus | 0.04 |
| Sulphur | 0.03 |
| Silicon | 1.0 |
| Iron | balance |
Density
0.28 lbs/in3
7.73 g/cm3
Specific Heat
0.11 BTU/lb-°F (32 – 212°F)
0.46 J/kg-°K (0 – 100°C)
Modulus of Elasticity
29 x 106 psi
200 GPa
Thermal Conductivity 212°F (100°C)
187 BTU/hr/ft2/ft/°F
26.9 W/m-°K
Melting Range
2700 – 2790°F
1480 – 1530°C
Electrical Resistivity
23.7 Microhm-in at 68°C
60 Microhm-cm at 20°C
Yield Strength (0.2% Offset)
Ultimate Tensile Strength
Elongation in 2 in.
Hardness
Reduction % of area
psi (min.)
(MPa)
psi (min.)
(MPa)
% (min.)
%(max.)
42,000
290
64,400
444
33
75 Rockwell B
65
Our Exports:
Riddhi Metal Corporation exports Duplex and Super Duplex Fittings in Gulf Countries of Kuwait, Bahrain, Iraq, Oman, Qatar, Saudi Arabia and the United Arab Emirates (UAE) and also in Eupropean countries of Netherland,Italy, Norway, Slovenia, Spain, Sweden, Switzerland.Also in counties such as United States Of America, United Kingdom, Australia, South Africa, Mexico, Turkey, France, New Zealand, Angola, Congo, Kenya, Lebanon, etc