Duplex and Super Duplex Flanges
Riddhi Metal Corporation metals is involved in offering a vast array of Duplex(ASTM A182 / ASME SA182 F51 / F52 / F53 / F54 / F55 / F57 / F59 / F60 / F61, UNS S31803, UNS S32205.) and super duplex((UNS S31803, S32205 (2205),S32750 (2507), S32760 (Z-100) ,S32900 (329), S32304, F-51, F-53, F-54, F-55 & F-60 & HIGH NICKEL ALLOYS)) Flanges as a manufacturer, exporter, stockiest and supplier to our domestic and global clients. Duplex flanges are acknowledged for the applications where there is prerequisite of corrosion resistance and outstanding quality and is the material having 4% molybdenum, 25% chromium and 7% nickel. Duplex flanges have phenomenal resistance splitting created by chloride stress corrosion, a low thermal expansion coefficient and high thermal conductivity. The super duplex flanges have unique quality finishing, high pressure, duress for long life and zero imperfections.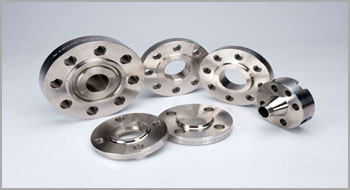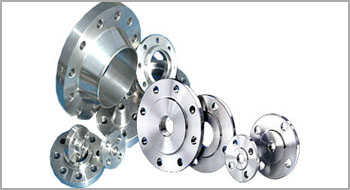 With respect to different grades, we offer these flanges in different types such as Duplex Steel Slip On Flanges, Duplex Steel Blind Flanges, Duplex and super duplex Weld Neck Flanges, Duplex and super duplex Socket Weld Flanges, Duplex and super duplex Spectacle Blind Flanges, Duplex and super duplex Screwed / Threaded Flanges, Duplex and super duplex Reducing Flanges, and Duplex and super duplex Ring Type Joint Flanges (RTJ).
| | |
| --- | --- |
| RANGE | 1/2″ NB TO 48″NB. |
| QUALITY | UNS S31803, S32205 (2205),S32750 (2507), S32760 (Z-100),S32900 (329), S32304, F-51, F-53, F-54, F-55 & F-60 & HIGH NICKEL ALLOYS |
| Form | Duplex and Super Duplex Weldneck, Duplex and Super Duplex Slipon, Duplex and Super Duplex Blind, Duplex and Super Duplex Socket Weld, Duplex and Super Duplex Lap Joint, Duplex and Super Duplex Spectacles, Duplex and Super Duplex Ringjoint, Duplex and Super Duplex Orifcase, Duplex and Super Duplex Long Weldneck, Duplex and Super Duplex Deck Flange, etc. |
| NACE | MR 01-75, MR 01 03 |
| CLASS | 150#, 300#,400 #,600#,900#, 1500# & 2500 #. |
Annealed
Anodising
Casting
Centreless Grinding (Cg)
Drilling
Electroplating
Forging
Heat Treatment (Hardening & Tempering)
Machining (Cnc)
Pickled
Polish (Electro & Commercial)
Threading
Welding
Duplex and super duplex flanges have wide variety of applications in :

Equipments of oil and gas industry
Offshore oil production
Equipment of pulp and paper mill
Desalination plants
Marine applications
Structural and mechanical equipments
Heat exchangers
Power industry
Fire fighting systems
Our Exports:
Riddhi Metal Corporation exports Duplex and Super Duplex Flanges in Gulf Countries of Kuwait, Bahrain, Iraq, Oman, Qatar, Saudi Arabia and the United Arab Emirates (UAE) and also in Eupropean countries of Netherland,Italy, Norway, Slovenia, Spain, Sweden, Switzerland.Also in counties such as United States Of America, United Kingdom, Australia, South Africa, Mexico, Turkey, France, New Zealand, Angola, Congo, Kenya, Lebanon, etc